"How do you maintain personal resilience?"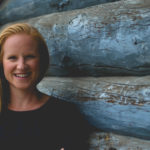 Tara Larkin
Integrative Health & Wellness Coach,
Pursuit Coaching Services
Tara Larkin is a skilled integrative health & wellness coach, consultant and facilitator devoted to helping leaders thrive. She is the founder of Pursuit Coaching Services based out of Whitehorse, Yukon and coaches from a client-centred, values-based process of identity awareness. Tara coaches people to reconnect with who they are, reclaim their own inner wisdom and use these innate qualities to lead intentional, more meaningful lives.
Personally, maintaining resilience begins and ends with values: the essence of who you are and what you believe in. When my values are clear to me, I shift to a space of improved self-acceptance where I am able to remove self-doubt and gain an appreciation for the uniqueness that sets me apart from everyone else.
I am able to approach challenges more objectively with a can-do mindset and consider taking risks exciting (rather than scary) and making mistakes an opportunity for growth (rather than a set up for failure). Honouring my values re-establishes a sense of self-responsibility and resourcefulness that sets me up for success and holds me accountable regardless of the situation. I make decisions more easily, my goals become more clear and life flows more smoothly.
By engaging our natural qualities and leaning into our innate power to succeed, values awareness is a personal gift that can help anyone thrive in the face of adversity.
Polina Kouzmina
HR lead,
COWI (NA)
Polina Kouzmina is the head of HR for COWI's North American division of Bridge, Tunnel and Marine (BTM) engineering and associated business support services in Canada and the US. Holding a BComm in HR and Organizational Behaviour from UBC, along with CPHR and SHRM-SCP designations, Polina is actively involved in the engineering community and is the co-chair for the ACEC-BC HR Committee.
All the stressors of life—such as managing difficult people or office politics at work, working long hours, solving difficult or unpleasant problems, and even taking care of others' needs—drain the life energy from what I call your "Love Tank." A Love Tank is what you draw joy from, the place within that allows you to accept difficult realities, let things roll off your shoulder and bounce back from hardship. In order to feel happy and grateful in life, the output from your Love Tank cannot exceed the input.
You can achieve greater balance by regularly pursuing your passions and investing in meaningful connections with others. Whatever hobby or activity makes you happy, be it doing sports or playing music, you must make time for it because these activities keep you energized. Authentic relationships are another aspect that fills your Love Tank up, as you are more likely to thrive when surrounded by people who can act as a source of strength to battle adversity.
Adrianna Sieracki
HR/business student,
Thompson Rivers University
Adrianna Sieracki is a fourth year business student at Thompson Rivers University. She is currently majoring in HR with a double minor in Project Management and Leadership. She is an active member of the TRUSU HR Club and is the current co-lead of the post-secondary portfolio for the CPHR BC & Yukon Central Interior Advisory Council. Adrianna has a passion for health and safety and hopes to achieve her CPHR in the future.
I maintain personal resilience by always trying to think of the bigger picture. There will always be a number of obstacles that can deter our confidence and our ability to reach success. However, I find that instead of dwelling on these issues, focusing on long-term advantages and goals makes it easier to push through.
I find it important to try to keep an open mind and to accept things as they come—and to work with them the best you can. If I get an unsatisfactory result from something, I take it as an opportunity to better myself, work on what I didn't know and aim to do better the next time. I know that I am capable of creating a bright future for myself and for others and I like to focus on that when I go about my tasks so I have that motivation to do what it takes to succeed.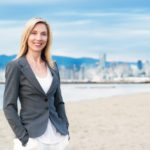 Sandy Russell, CPHR
principal, ?
Sandy Russell Coaching & Development
Sandy is a seasoned workshop leader and certified coach (PCC, CPCC, CNTC) with a unique expertise in the links between higher personal consciousness, neuroscience, leadership effectiveness and employee engagement. She is dedicated to helping individuals, organizational leaders and HR professionals create high-performance cultures where people are evolved, empowered and effective. In 2009, Sandy received the ICF BC PRISM Award (Honourable Mention) which celebrates excellence and business achievement through professional coaching as a leadership strategy.
People with strong resiliency have the capacity to absorb high levels of change and stress with minimal disruption to their performance. Interestingly, neuroscience research suggests some of us may be genetically programmed to be more resilient. Fortunately however, all of us can develop this quality. Even simple steps like practicing gratitude, reframing our perspectives and strengthening our observer mind can all do wonders.
In my work, I see where HR can play a key role in helping employees strengthen resilience by ensuring consciousness development is part of the leadership strategy. People are hungry for this inner transformation and everyone stands to benefit.
Science has proven that at higher levels of consciousness people see things differently because their brains and attitudes re-wire. They are more easily engaged, better at engaging themselves, less easily triggered and they recover more quickly. Their effectiveness increases and they lead with greater levels of well-being, empathy, creativity, collaboration and resilience.
Aidan Love
HR/leadership grad
Victoria, BC
Born and raised in Whitehorse YT, Aidan Love is a graduate of Camosun College's Bachelor of Business, HR and Leadership Management program in Victoria, BC. As a former member of Team Canada's Wheelchair Basketball Team, Aidan has transitioned his drive for sport towards a career in HR. As an emerging HR professional, he is keen to continue to develop his skills in talent management, strategic planning and organizational development.
As an emerging HR professional, I focus my attention towards how I control my results. There are a couple of tools that help maintain this mindset. Firstly, I find it important to take time to self-reflect and consciously evaluate my circumstances. By doing so, I am able to better learn from my experiences and approach future circumstances with a new outlook.
Secondly, as a former athlete I went through a period of time where found myself not progressing. At that time, I was training six hours a day, five days a week and I had lost motivation—along with my resilience. What I learned was that I wasn't allowing myself to take adequate time to rest and recover.
I read a great article in HBR that speaks to the correlation between overworking and a lack of resilience in the workplace. I feel it is important that workplaces encourage their employees to take time off to help raise productivity and resilience.
Subscribe