FCPHRs Honoured for Excellence at HR Conference + Tradeshow 2018
Celebrating the impact of HR excellence as a primary part of its Annual HR Conference + Tradeshow 2018, the Chartered Professionals in Human Resources of British Columbia and Yukon (CPHR BC & Yukon) will welcome seven stellar individuals to the greater constellation of Fellow Chartered Professional in Human Resources (FCPHR).
"The FCPHR is not an award to be won in competition, or something done every year, but an honour presented in recognition of contributions above, beyond and ongoing to the HR profession, their organizations and their communities," says Anthony Ariganello, CPHR, president and CEO of CPHR BC & Yukon. "As such, each of this year's recipients embodies a level of excellence that serves us all, and as FCPHRs that excellence becomes a beacon of recognition in the greater business community."
The following seven individuals will be recognized as FCPHRs during the Celebration Gala Luncheon on the final day of the HR Conference + Tradeshow at Vancouver Convention Centre West: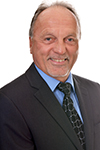 Mike Cass, FCPHR
Business Consultant
Western Forest Products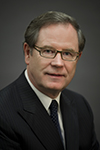 Barry Cook, FCPHR
Partner
Western Compensation & Benefits Consultants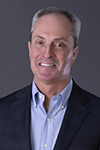 Hugh Finlayson, FCPHR
Faculty, School of Business, Human Resource Management Program
BCIT;
Affiliated Scholar, Centre for the Study of Educational Leadership and Policy, Faculty of Education
Simon Fraser University
Denise Lloyd, FCPHR
Founder and CEO
Engaged HR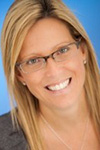 Shannon Railton, FCPHR
Vice-President, People & Culture
Vancouver Community College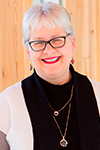 Susan Ryan, FCPHR
Chief Financial Officer
Nanaimo & District Hospital Foundation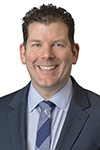 Terrence (TJ) Schmaltz, FCPHR
SVP, HR & Communications & Chief Human Resources Officer
Westminster Savings Credit Union
As a prestigious title that aims to recognize the most exceptional CPHR holders in BC and the Yukon, a CPHR BC & Yukon committee reviews each nomination, analyzing eligibility and criteria before recommending selected nominees for the Fellow CPHR forward for review by the Board of CPHR BC & Yukon who either accept or reject the recommendation. With eligibility open to any CPHR with a membership in good standing for at least five years previous with the CPHR BC & Yukon, the distinction lies with-in the honourees' demonstrated leadership within the HR profession and their communities.
Subscribe