"How Can HR Be the Catalyst for Workplace Culture?"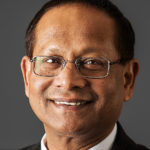 Ajit Sinha
HR manager,
Home Depot Canada
With an MBA in HR and MSc in Strategy, Ajit Sinha is the human resources manager for Home Depot Canada. Before immigrating, he served in leadership positions in Alcatel Lucent India and IBM India. He has also served in the Indian Air Force with the distinction of graduating from the Defence Services Staff College. Ajit is a volunteer board director with Abbotsford Community Services, Board Voice, and an assistant business coach with Dale Carnegie Training.
While leaders may build the framework of an organization's culture, it is the employees that truly define how it translates into everyday decision making, behavior and how they do business. HR has the opportunity to demonstrate to each employee that they own the organizational culture.
If employees are being paid fairly and find everything they need, the productivity is high, leading to a culture thriving in excellence. If employees have trusting working relationships at work, there is energy and enthusiasm.
HR should focus on providing a great experience to each employee, thereby by driving the right behaviour. This should start at the hiring stage by evaluating candidates for the right competencies, behaviours and culture fit, and be followed by training on how the organization defines culture and how it translates into decision-making. HR should consider scheduling ongoing feedback sessions with the goal of driving constant improvement in the overall process.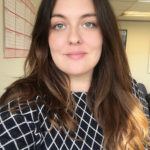 Helen Booth
HR director, Government of Yukon,
Dept. of Energy, Mines and Resources
Born and raised in Whitehorse, Yukon, Helen Booth is the director of human resources for the Government of Yukon's Department of Energy, Mines and Resources. Focused on an HR business partner model, she is actively involved in providing guidance on change management, talent management and leadership development, employee engagement, and organizational workforce planning. Her passion is working with employees from across the organization to find their true path to success.
Organizational culture is formed from our assumptions and perceptions of the values, beliefs and attitudes of the organization. From the first interaction, the relationship created between employer and employee is evolving and can be adapted and changed. In our work, HR has an established network of people who are consistently checking in with clients across the organization. As some of the first people a new employee will interact with in the workplace, HR is key in modelling the values of the organization and then introducing them to the employer, alongside their supervisor.
As cultural shifts are introduced, HR can assist managers to integrate them into organizational structures, materials and training, ensure that messaging is consistent throughout its network and gather real-time feedback. Changing a culture requires resources and time. HR with its existing toolsets of connection, training, and deep understanding of the workplace can be the catalyst for change.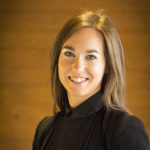 Adrianna Knuth, CPHR candidate
recruiter,
TNG Canada
Adrianna Knuth works as a recruiter for TNG Canada, a division of the Jim Pattison Group, where she has been since graduating from Okanagan College in April of 2017. She completed a BA diploma in management and a BBA (Hons) degree majoring in Human Resources Management and minoring in communication. During her studies, Adrianna was awarded a CPHR BC & Yukon scholarship, as well as  first place finishes in the Queens Inter-Colligate Business Competition and the HRC West Case Competition.
A catalyst, by definition, is something or someone that encourages change to happen, which I believe to be an excellent term for HR professionals. We can be catalysts for workplace culture by acting as gatekeepers, cheerleaders, and superstars.
As gatekeepers, we have a say in the talent we bring into our teams and the information that is distributed internally and externally. By aligning our cultural needs with the recruitment and retention process, we can attract and keep key employees who will further our culture. This can be in our job advertisements, our branding material, and our onboarding process.
As cheerleaders, we can encourage the qualities or behaviours that further the culture and redirect the actions that distract from it. Performance appraisals and compensation increases should be seen as opportunities for open communication about what success looks like.
As superstars, we can lead by example. By acting as representatives we can prove to our key stakeholders what our culture looks like as well as the benefits of it.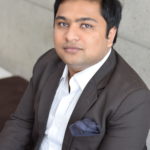 Ali Najaf
HR student,
Beedie School of Business
Ali Najaf is a final year HR student at Beedie School of Business and aspires to be an HR professional upon graduation. He has completed three co-op terms and has volunteered more than 2,500 hrs with 25+ organizations in Canada and Pakistan. Ali likes to assist others to overcome the challenges that they face as he believes that: "Life is not measured by the number of days you live, but the number of lives you inspire, so be someone's inspiration."
Most often, the very first person that a job candidate meets on the interview day is an HR professional. Then, from the first to the last day at work, the employee directly or indirectly stays in touch with the HR department.
Again, it is the HR department that is most responsible for training and onboarding of the candidate and then supporting them in employee-related issues. When we consider how the application process and the interview can set the earliest perceptions of the candidate about the company culture, HR already plays a vital role in being the catalyst of workplace culture long before day one.
To be a true catalyst of workplace culture, the HR department needs to understand how the organization views its culture and then be able to embed those takeaways into the actionable items in the recruiting, onboarding and training processes.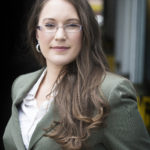 Kelly Marciniw, CPHR
principal,
BrightGo Solutions
Kelly Marciniw is a CPHR and attained a global executive MBA from University of Toronto, Canada and St. Gallen University, Switzerland. Kelly runs the consultancy BrightGo Solutions where they guide immigrant entrepreneurs, international companies and global HR leaders, with HR and business solutions, when they are overwhelmed when entering their new market of Canada. She is a board member with the Society for Canadian Women in Science and Technology and can be reached via LinkedIn.
HR, as employee and leadership connector, is positioned to be a catalyst for workplace culture. HR can be this precipitator by first uncovering what the desired culture is through working with the board, leadership and key employees. There may be a gap from what the current culture is to what they want the future culture to be – but there is always a workplace culture defaulting to whatever the worst accepted behaviour is.
Once the desired culture is known, HR can be that check through the people life cycle – always checking that the desired culture is being honoured and driving the needed adjustments to select, develop and reward for it. This can be reinforced via internal communications' words, tone and messaging.
Having a strong positive workplace culture is a driver of business success, and by HR being the catalyst for that culture we continue to showcase our value to the organization.
(PeopleTalk Winter 2017)
Subscribe