How Do You Evaluate A New Hire Or Current Employee's "Upside?"
In every issue of PeopleTalk magazine, we ask CPHR BC & Yukon members from all across B.C. and the Yukon a question and get them to give us a brief answer.
Today's question: How Do You Evaluate A New Hire Or Current Employee's "Upside?"
Here are five insights on how to evaluate "upside".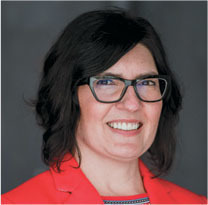 CHERIE SKRIPNIK, CPHR
Senior Human Resources Advisor
SASCU
Salmon Arm, B.C.
At SASCU, we're passionate about our people. Recognizing they are our greatest resource, uncovering the "upside" or potential of people is fundamental to creating the diverse talent stream needed to advance our organizational goals.
I work closely with a team of forward-thinking leaders who are invested in selecting the best talent to deliver on our member experience. To create opportunities for people to showcase their potential, shared values and expertise, we combine behavioural interviews, workplace scenarios, role plays and case studies in our recruitment practices. Performing a ProfileXT assessment as part of final selection helps us determine their compatibility with the team and suitability for particular roles.
Through promotion of our career pathing program, cross-training opportunities, temporary assignments and involvement in special projects, we leverage the strengths and passions of our people, beyond the reaches of their current positions. This supports an engaged workforce and creates a pipeline of talent for the future.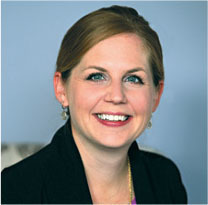 RUTH EDEN, CPHR
Engagement Associate
Engaged HR
Victoria, B.C.
An employee's upside can be based on facts such as their good attention to detail, however, often it is found in more intangible aspects such as attitude, drive or personality. Evaluating an employee's upside can be done by soliciting feedback from other members of the team, the people they sit close to and those who have participated in their training. Organizations that have established core characteristics or competencies are a step ahead in evaluating an employee's upside. Outlining what success looks like provides a framework for probationary and performance reviews and targets key attributes. Using competencies, managers can focus on identifying and documenting strengths, values and interests of an individual.
DEVIN SHARMA, CPHR CANDIDATE
HR Manager
Musqueam Indian Band
Coquitlam, B.C.
As we go through the recruitment process, we find individuals that we believe "fit" in our corporate culture. A new member brings momentary instability to a team as individuals learn how to work together and how to interact with each other. I often evaluate a new hire's upside by their cultural fit as they build relationships with employees while adding their own unique contributions to the organization. If the team starts to achieve deliverables they previously missed with the addition of the new hire and the general feel around the team is spirited, the new hire has provided upside in helping the team to stabilize and fit in the culture well while delivering results.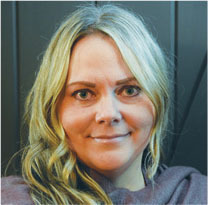 JOANNA MAY, CPHR
Director of Human Resources
Community Living Victoria
Victoria, B.C.
Rather than evaluating an employee's upside, we need to celebrate it! The definition of upside is, "the positive or favorable aspect of something." Positivity and favourability are subjective terms, yet an employee's upside is relative to the workplace culture and strategic goals. All employees have upside, and employers need to tap into it. Diversity, such as through culture, generations, experience, gender and expression, is key to developing a broad range of upside. Hiring a diverse workforce brings varying strengths and abilities to an organization, giving the employer an opportunity to identify and use them strategically. So, instead of evaluating upside, we need to create a space to encourage, recognize, acknowledge and use it. When this happens, everyone wins—both the business and the workforce.
---
For the latest HR and business articles, check out our main page.
Reader Feedback
We want to hear from you!
Do you have a story idea you'd like to see covered by PeopleTalk?
Or maybe you've got a question we could ask our members in our People & Perspectives section?
Or maybe you just want to tell us how much you liked the article.
The door is always open.
Subscribe