The Future of HR Looks Bright: HRC West 2018 a Major Success
By Hayley Antonissen
On March 2 and 3, CPHR Alberta held the fifth annual HRC West Case Competition, hosted by SAIT in Calgary. To say the event was a success would be an understatement – 16 teams, 22 coaches, and 15 judges dedicated their weekend and so much time leading up to the event preparing for this pinnacle HR event.
The energy at the Friday dinner was contagious; we had a room full of HR and business students, HR professionals and post-secondary faculty literally jumping out of their seats because they were having fun and networking.
The energy on Saturday was just as contagious but in a different way. For the first time ever we had a fifth place winner due to outstanding preliminary case presentations, demonstrating just how prepared these future HR pros were. Needless to say, these students blew our socks off.
First place went to the University of Lethbridge.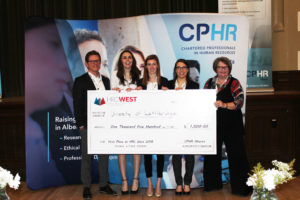 Second place to Mount Royal University's Bissett School of Business.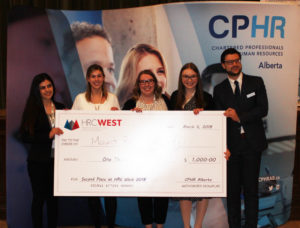 Third place to NAIT's JR Shaw School of Business.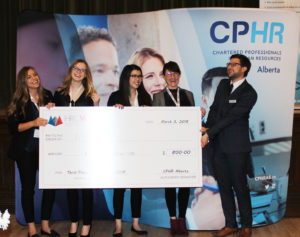 Fourth to Okanagan College.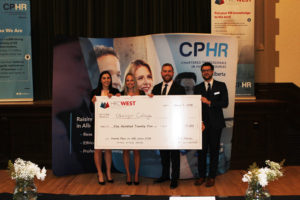 Fifth to the University of Calgary, Haskayne School of Business.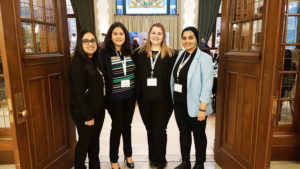 Thank you to everyone who helped make this event such a success: SAIT for hosting, TD Insurance for support, CPHR BC & Yukon for being our event partner, and Revive Wellness for writing such an interesting case for the students to analyze and present on. It's inspiring and assuring to see that future workplaces will be in such amazing care of the future HR professionals we met during the event.
The sixth annual HRC West Case Competition will take place in Kamloops, BC. If you're interested in participating, please contact Kelly Aslanowicz, senior manager, Business Development, CPHR BC & Yukon.
Subscribe