What Do You Believe Organizations Should Be Doing To Keep Employees Connected To One Another?
In every issue of PeopleTalk magazine, we ask CPHR BC & Yukon members from all across B.C. and the Yukon a question and get them to give us a brief answer.
Today's question: With our workplaces being different places than they were a few years ago, what do you believe organizations should be doing to keep employees connected to one another?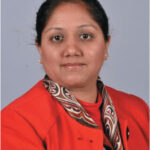 SHRIYA RISHI, CPHR
HR Manager
Fraser Valley Real Estate Board
Surrey, B.C.
Now more than ever, it's critical to reinforce how much we value our employees.
Establishing a regular cadence of employee-facing communication, whether it be a monthly newsletter or a weekly mailer, is a great option. Organizations should also give employees means to connect with each other virtually for non-work-related reasons. It could be in the form of a Microsoft Teams-based replica of a water-cooler chat thread, or a lounge-themed group chat where one can drop-in during lunch time or with your coffee, tea or a glass of wine in hand; the employees should know they can go to this space to just hang out.
Too often, especially in the last year, we have all been heads down, focused on churning out the work while avoiding all the gloom and doom around us. This makes it important that we, as leaders, create an opportunity for the employees to stop, look up, look around and take notice of each other, keeping us connected while working apart.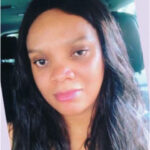 KAMBILI OSUACHALA
Student Ambassador, CPHR BC & Yukon
College of New Caledonia (student)
Prince George, B.C.
Rapid technological innovations have continued to transform how and where we work over the years. The COVID-19 pandemic and resulting concerns about employee health, safety and well-being have accelerated this trend as most organizations have abandoned centralized workspaces in favour of decentralized and remote workspaces. These changes bring real challenges, such as minimizing the social/team bonding that a traditional office environment offers.
In this new world of work, companies must find strategic and dynamic ways to connect and engage employees to improve their productivity and quality of service. Organizations should leverage technology platforms like Teams and Zoom for online interactions between employees. Free flow of information, check-ins and feedback between employees will also help to connect employees. Initiatives that foster a positive mindset, team spirit and common purpose among employees will make a big difference.
However, organizations are encouraged to find the best way to connect and engage with their employees as the future of work evolves.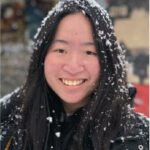 CELIA AUDREY KURNIAWAN
Post-Baccalaureate Diploma Student
Douglas College (student)
Burnaby, B.C.
Networking and social events are always a yes!
I've been a CPHR student member since my first semester, and I attend Wake Up HR often. One thing that CPHR BC & Yukon taught me is that networking can do wonders to your career. Organizations can set aside some time for employees to get to know each other outside of work. With today's hybrid work lifestyle, that can mean either in-person events, coffee chats or Zoom calls; the sky's the limit.
People have lives, hobbies and passions outside of work. I believe that when organizations recognize that, it fosters an open and teamwork-oriented environment, where employees who know each other better can work together better. As a first-year international student, with no prior HR experience, but excited to learn all I can, these networking events are important to me to get my foot in the door and make some industry connections.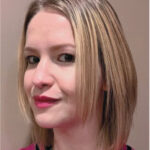 JULIA CANFORA, CPHR CANDIDATE
HR Manager
Archiact Interactive Ltd
Vancouver, B.C.
To keep employees connected to one another when working as part of a remote team, it's important for organizations to create virtual spaces that mimic the social aspects of a physical work environment. This can be done by using digital platforms such as SpatialChat and Slack to set up informal office spaces that encourage employees to engage in water cooler conversations to find common ground and connect with their colleagues on a more personal level.
Organizations should make a continuous effort to keep open lines of communication, empower employees with flexibility and provide their staff with lots of opportunity to interact with their peers. A sense of collaboration can be fostered by scheduling regular virtual coffee breaks as well as hosting online team-building activities, company events and video meetings where fun company traditions are established, team successes are celebrated and individual achievements are recognized. Mentoring programs and buddy systems are also instrumental for new hires and introverted employees to feel more integrated and engaged in the company.
JENNIFER JAN, CPHR CANDIDATE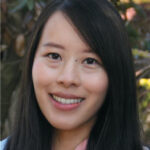 People Partner
Alida
Vancouver, B.C.
In the era of a virtual world, the meaning of person-to-person connection has changed fundamentally. Fostering a culture of openness and care (COOC) is crucial to keep employees connected to one another.
An element to establish a COOC must come from the top — leaders and managers modeling connections. Leaders should use a frequent check-in approach to enhance relationships. This means regular calls to explore how employees are doing rather than discussing about work, being transparent in virtual settings by sharing personal stories and paying attention to employees' work environments to learn about each individual circumstance.
It is also key for organizations to create more inclusive and diverse virtual networking and celebration opportunities to encourage interest to connect. Consider commemorations of international significant days, having a program to facilitate employee resources groups and be mindful of employees' situations, such as time zone or family responsibilities, when organizing events.
---
For the latest HR and business articles, check out our main page.
Reader Feedback
We want to hear from you!
Do you have a story idea you'd like to see covered by PeopleTalk?
Or maybe you've got a question we could ask our members in our People & Perspectives section?
Or maybe you just want to tell us how much you liked the article.
The door is always open.
Subscribe