How Is Your Organization Working Toward Reconciliation and Why Do You Feel These Are Important Steps?
In every issue of PeopleTalk magazine, we ask CPHR BC & Yukon members from all across B.C. and the Yukon a question and get them to give us a brief answer.
Today's question: This year will mark B.C.'s first province-wide and Yukon's first territory-wide statutory holiday to honour the National Day for Truth and Reconciliation.
How is your organization working toward reconciliation and why do you feel these are important steps?
Here are four insights from our members.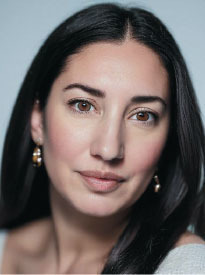 Jennifer Houle, CPHR Candidate
Director, Human Resources
Coeuraj
Victoria, B.C.
As we approach the first statutorily recognized National Day for Truth and Reconciliation in British Columbia, it is essential for organizations to reflect on their journey toward reconciliation. At Coeuraj, we understand the significance of our role in creating an equitable and inclusive society. Commitment to reconciliation requires tangible actions to address historical injustices and foster healing and understanding. That's why we have implemented an Indigenous Cultural Safety training program for all employees, facilitated by San'yas. This program equips us with the knowledge and tools to respectfully engage with Indigenous communities and individuals within and beyond the workplace. Additionally, we actively seek partnerships with Indigenous organizations and businesses, empowering Indigenous entrepreneurs and promoting cultural diversity. By taking concrete steps, we embrace our collective responsibility to acknowledge the painful truths of the past and strive for healing, justice and equality for all, particularly Indigenous Peoples.
---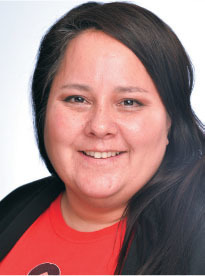 Carrie Lamb
Leader, Indigenous Recruitment & Retention
Fraser Health
Chilliwack, B.C.
Fraser Health is committed to working with key partners to create direct pathways for Indigenous talent. This includes building community relationships, connecting and inspiring Indigenous youth, supporting a thriving Indigenous workforce across Fraser Health programs, and supporting new applicants with the hiring process. Fraser Health has created an Indigenous Anti-Racism Action Plan to create Indigenous cultural safety throughout our health authority and to determine how Indigenous talent experiences employment. The Indigenous Recruitment & Retention team was created in May 2023 with 37 key deliverables to impact increasing Indigenous representation within health care under Call to Action #23, which states, "We call upon all levels of government to increase the number of Aboriginal professionals working in the health-care field."
---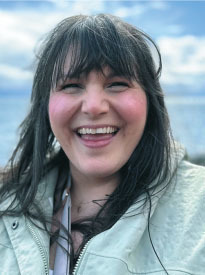 Sharde Long, CPHR
Director of People & Culture
Power To Be
Victoria, B.C.
The ways in which we walk toward reconciliation at Power To Be is through intentional action for a new way forward. As an organization, we have committed to building relationships with local Indigenous communities, supporting partnerships and providing opportunities of learning and growth to our internal staff on Indigenous ways of being, history, resilience and practices.
Reconciliation shows up in many different ways throughout our work, such as meeting in a circle at the start of every gathering, having three totem poles commissioned to stand on the land we steward from each of the families, the Coast Salish, Kwakwaka'wakw and Nuu-Chah-Nulth Nations, and showing up and supporting Indigenous-led initiatives and causes in a way that centres relationships and presence, and makes meaningful change through our spheres of influence.
Everyone on our team is at different stages of their learning-and-doing journey. As part of our ongoing commitment to reconciliation, we are in the process of developing actions tied to outcomes, like reducing barriers for Indigenous people accessing our programs, and increasing the knowledge and awareness of our team to history that decentralizes the colonial experience and builds relationship with all our relations.
"Reconciliation includes anyone with an open mind and an open heart who is willing to look into the future with a new way."
— Chief Dr. Robert Joseph
---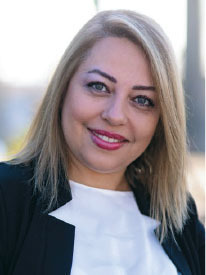 Shirin Ghiaseddin, CPHR Candidate
HR Generalist
North Vancouver, B.C.
This year marks a significant milestone for British Columbia as it observes its first province-wide statutory holiday, dedicated to honoring the National Day for Truth and Reconciliation. As an HR generalist working in an Indigenous organization, I take great pride in witnessing the strides we are making toward reconciliation and recognizing their profound impact on fostering positive change.
Our unwavering commitment to reconciliation has led us to embrace several initiatives aimed at promoting Indigenous hiring and inclusivity within our workforce. We prioritize offering open positions to our Nation's members first and extend the opportunities to the broader community if suitable applicants are unavailable. Throughout the past year, we have actively focused on recruiting and employing Indigenous individuals, recognizing the significance of representation and ensuring equal opportunities for all community members.
Cultural awareness training programs have proven to be invaluable in every organization. By providing these programs to all employees, we deepen their understanding of Indigenous history, culture and perspectives. This fosters a more inclusive and respectful work environment, where everyone can learn from and support each other.
The introduction of the National Day for Truth and Reconciliation as a statutory holiday serves as a powerful reminder of the dark chapters in Canada's history and the ongoing journey toward healing and reconciliation with Indigenous communities. This day is a poignant way to demonstrate our respect for the experiences and histories of Indigenous Peoples while honouring the survivors and their families.
Embracing reconciliation is vital in acknowledging past injustices, fostering understanding, and nurturing a profound sense of community within our organization. By prioritizing diversity, promoting Indigenous hiring and paying homage to the National Day for Truth and Reconciliation, we contribute to building a more equitable society and ensuring a brighter future for all members of the Nation. These collective efforts create a workplace where everyone feels valued, respected and empowered to contribute to the prosperity of our community.
---
For the latest HR and business articles, check out our main page.
Reader Feedback
We want to hear from you!
Do you have a story idea you'd like to see covered by PeopleTalk?
Or maybe you've got a question we could ask our members in our People & Perspectives section?
Or maybe you just want to tell us how much you liked the article.
The door is always open.
Subscribe