People & Perspectives: How do you find or champion talent in a challenging market?
In every issue of PeopleTalk magazine, we ask CPHR BC & Yukon members from all across B.C. and the Yukon a question and get them to give us a brief answer.
Today's question: How do you find or champion talent in a challenging market?
Here are five insights on how to champion talent in a challenging market.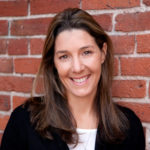 Jocelin Caldwell
Owner,
Reimagine Work
Victoria, B.C.
Companies are no longer in the position where many people are competing for the same jobs; companies are now competing against each other to attract talent. Recruiting and championing talent in today's challenging labour market requires a two-pronged approach: engaging with candidates who are actively looking and developing a strategy for attracting passive candidates. Passive candidates are not looking at traditional job postings and so need a different recruitment approach.
Companies need to always be on the search for talent and engaging in recruitment activities even when they may not have current openings. Making connections through LinkedIn, informative blogs, white papers, social media, and being an active presence in local communities through volunteering or attendance at community events should be built into a company's HR practices in order attract candidates who may not be looking until the right opportunity comes their way.
Jocelin Caldwell owns and operates Reimagine Work, an HR consulting company specializing in coaching, group facilitation and HR consulting. Jocelin's extensive experience in recruitment and selection, terminations, return to work, policy development, organizational career management, and performance management make her an asset to any HR team or HR-related project. As a consultant, Jocelin provides leadership, coaching and recommendations to clients regarding HR issues, particularly performance management, employee relations, and employee training and development.
---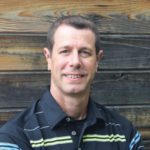 Roger Wheeler, CPHR
Professor,
Okanagan School of Business,
Okanagan College,
Kelowna, B.C.
Finding people with special abilities to do something well is the raison d'être of all leaders. Discovering talent is a critical leadership responsibility in business, and taken to extremes in the world of high-performance sports, where the fierce battle for talent follows a simple proposition: early identification. Acquiring young talent is a calculated risk. Significant investments in long-term development are required. The competitive advantage of possessing an exceptional performer is the anticipated ROI.
Talent is hidden within the "upside" of someone who has yet to demonstrate expertise. Upside is the unique combination of positive attributes that emerge under the challenging conditions of open competition. Professors have direct access to young talent. As coaches of competition teams, we identify and recruit students with huge upside. This young talent is on full display at case competitions, such as CPHR's HRC West, an ideal environment for the early identification of tomorrow's workforce superstars.
Roger Wheeler, CPHR, MBA, MSc, is a college professor in the Okanagan School of Business at Okanagan College. He teaches business strategy, human resources management, quantitative methods, and sustainable management. Roger has 15 years of industry experience in the public sector, including a variety of consultant and leadership positions, in roles focused on OH&S, organizational development, and human resources strategy. He regularly selects and coaches teams of talented HR students in business case competitions.
---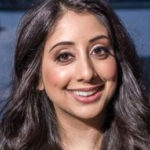 Jaspreet Dhadwal
HR Consultant,
Vancouver, B.C.
Talent is an organization's biggest asset. In today's market, it is imperative for organizations to use a multi-faceted approach to reach candidates by leveraging off a strong digital employer brand. There are more ways to do this than ever, but being authentic, and aligning and embedding your core values in your brand is key.
This is more important than ever, as in the current job seekers' market, candidates are looking for employers with a genuine value proposition that aligns with their needs and aspirations.
Employers must also better understand the candidate pool not only from regional demographics perspective, but locally specific as well. How well do we know our backyard?
Moreover, gone are the days of getting back to a candidate in a few weeks. Now, in a few days candidates are off of the job market. As a result, employers need not only be responsive, but hire those with potential and train for skill.
Most recently an HR specialist at Raymond James Ltd., Jaspreet Dhadwal has been in the HR career stream for over 8 years in various industries including mining, retail and financial services. She takes an active interest in the impact of demographics changes such as immigration and an aging population on recruitment.
---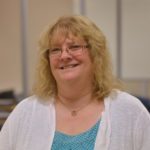 Sherrie Little
Owner,
Bear HR Services
Kitimat, B.C.
When looking for talent, it is important to focus on the attitudes and total experiences of individuals. When recruiting for roles, we search based on their past roles and can omit potential talent. While it does take more work to source unproven talent and sometimes convince the hiring manager of these candidates' value, I have found that the benefits far outweigh the initial effort.
During Alberta's oil boom, it was difficult to find people, let alone skilled workers. We started looking for individuals who would complement our workforce and bring new and fresh ideas. The initial training took a bit longer, but the long term benefits, including loyalty, were proven through increased productivity, lower turnover and employee engagement.
By looking at your current staff, you can determine which skills exceed the role they are in and provide them with training and support to enable promotion. This engages and empowers employees to blossom into top performers.
Sherrie Little, owner of Bear Human Resource Services, provides HR support to small-medium organizations in the Kitimat/Terrace area. Focussed on onboarding, procedures and performance management, she has 25+ years' experience working in large industry and non-profit businesses. A long time CPHR BC & Yukon member, Sherrie currently supports the Kitimat/Terrace area on the CPHR BC & Yukon Northwest Advisory Council.
---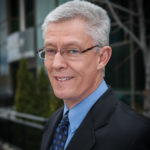 Peter Tonkin, CPHR
HR Manager,
BigSteelBox
Kelowna, B.C.
Finding talent will always be a challenge for all HR professionals.

The ideal is to create an employee experience that differentiates your company as an employer, where people will fight to come and work for you. You want to be faced with an oversupply of qualified applicants. To do this, you need to have a culture where employees feel they are genuinely cared for. This caring needs to extend from within the company and to the community in general—our prospective new employees.

At BigSteelBox, we genuinely care for our employees, when they are struggling, we lend a hand; we push each other to be the best we can be; we are quick to forgive; we assist in the community wherever we can and, most of all, we have fun whenever we can.

I firmly believe this approach will bring the true champions to you.
Peter Tonkin, CPHR, CMS, AIBS(SI) is the HR manager for BigSteelBox based in Kelowna with over 25 years of HR generalist and compensation experience in the hospitality, forestry, government and banking industries. The experience of leading and being involved in numerous total compensation related projects prompted him to follow his passion and complete his Compensation Management Specialist designation through the International Foundation of Employee Benefit Plans. Peter is an active member of the Southern Interior CPHR community.
---
Contribute to PeopleTalk Online
We'd like to hear from you! To contribute to an online only version of People & Perspectives, please answer the question below and we will be in touch.
*If your answer is selected to run online you will be asked for a profile photo and a brief personal bio to accompany your answer.
Subscribe