HR LeadersTalk: Deborah Best Invested in Culture
By Drew Railton, CPHR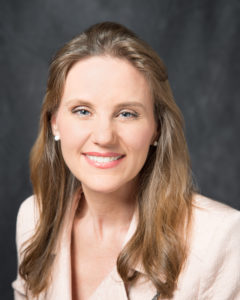 Deborah Best, CPHR is vice president, head of human resources with Raymond James, Canada's most successful independent investment firm—with a national footprint and managing $36 billion on behalf of Canadian families throughout its 120 branches. Based on positive positioning in the market, strong commitment to clients, and a professionalism that stands out, Raymond James Financial has been able to demonstrate a profitable track record each year for the past 25 years. In 2005, Deb received the CPHR BC & Yukon's Award of Excellence : HR Professional of the Year.
Why did you choose HR or how did it choose you?
Helping people and analytics have always been thematic. In university, it translated into psychology and economics. I entered business as an underwriter, not really knowing what HR was other than benefits and newspaper postings. The firm I was with decided to close the office and as a group we were laid off—which provided me with a case study of 'what not to do.' It was a memorable orientation to HR principles. I was hired back on contract, then approached by a client to join their HR team. Compensation and benefits was a a natural fit. I knew I'd found my path as an HR professional.
What was the breakout project or thing you did to really accelerate your career?
Flexible benefit design at Blueshore Financial (1994), then again with HSBC (2003). Flex benefits were in growth mode back then and I was involved with design from the ground up. Employee value proposition, financial impact, contracts, change management, stakeholders at all levels, communication, systems, call centre support: all were brought together in such projects. Those flex plans continue today and it's interesting to see how they've evolved.
The second project was an organization development initiative around flexible careers, including a study on retiree motivation and generational differences. The focus was retiree benefits, yet through the process I implemented a spectrum of leading-edge practices that have garnered best employer recognition many years running, and that I've subsequently tailored to other firms to win best employer. Fundamental social and cultural change is my specialization and provides much personal satisfaction.
What advice do you wish someone had given you earlier in your career?
Play to your strengths. If you are a bird, fly. If you are a fish, swim. What are your strengths and what do you find fascinating? Ground your aspirations in decisions about what is a hobby or volunteer work and what will be a profitable career. If you stay true to who you are and what you love to do, your enthusiasm and tenacity will lead to career success. It is when you admire the bird, but are a fish or vis versa that problems occur.
What do you think is the greatest emerging opportunity/challenge for HR professionals?
Two sides of same coin. Innovation is leading to organizations becoming quite specialized and sourcing people for specific roles, ensuring effective succession is a challenge. At the same time, entrepreneurial people can create their own opportunities.
How does the HR career path differ today from a decade ago?
People and people leadership are timeless: many of the same challenges exist today as existed decades ago,as people traverse their career and life cycle. Marrying business and people priorities is also fundamentally unchanged for HR strategy and practice management.
The nuance of the HR career path is the complexity of influencing culture as a competitive and societal advantage. How can HR influence innovation and guide entrepreneurism? How do we address the deeper discrimination themes that lead to truncated talent decisions?
Automating administration sounds good, but takes a lot of resources to proceed. The technology can be so cost prohibitive as to question its ROI. Now that a lot of technology is here, we can't under estimate how much time it takes to execute these changes to work and workflow. There is much more to do on this front as investment in HR technology is not a high priority as the investment is non-revenue generating.
For HR practice, one of the hot topics is performance management. My view is that it is career management. If you can change mind-sets to career counselling versus performance management, it changes the conversation entirely. It appeals to the need for people to be empowered, which is where HR can influence staff.
When problems arise, it's not just a question of accuracy or an error, but why is the problem arising? Is there a disability, a personal situation, right person/right job or something else? The underlying reason needs to be viewed from a higher level. Many HR professionals get this but the ability to influence and lead that change in mind-set is what will make you that much better.
If you had a super power what would it be?
The power to create empathy on mass. I think decisions on many levels would change in environmental, political and social realms. Whatever differences we think we have, we are fundamentally not that different at all.
Do you have a mantra that helps you get through tough times?
No, not a mantra. I don't really think about it in the most trying moments. Simply accept and take whatever action is needed. Resilience is a remarkable thing.
Drew Railton, CPHR is managing partner, Western Canada for Caldwell Partners.
(PeopleTalk Winter 2017)
Subscribe