Member Profile: Adrianna Stange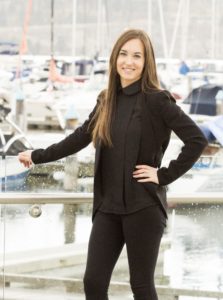 Adrianna Stange
Junior Recruiter
Kal Tire
Prior to joining Kal Tire in Vernon, B.C., Adrianna Stange was a recruiter for TNG Canada, a division of the Jim Pattison Group, where she had been since graduating from Okanagan College in April of 2017. With Kal Tire, she is responsible for the full-cycle recruitment of 27 retail stores throughout the province. Hired as a recruitment researcher, she was offered a promotion after only four weeks with the company.
Adrianna completed a BA diploma in management and a BBA (Hons) degree majoring in Human Resources Management and minoring in communication. During her studies, she completed a study-abroad in East Africa, a seven-month primary research study analyzing the relationship between the HR practices and the leadership characteristics of non-profit leaders in the Okanagan Valley. Adrianna was also awarded a CPHR BC & Yukon scholarship, as well as first place finishes in the Queens Inter-Collegiate Business Competition and the HRC West Case Competition.
Why did you choose a career in HR?
My goal is to be an entrepreneur and business leader; I believe having a firm foundation in human resources will help prepare me for that. People are a business's greatest asset and to understand how to manage people is a skill I'll need no matter what industry I venture into.
What advice do you have for someone considering a career in HR?
If you're serious about getting into HR, start by gaining complimentary skills. Look for non-profit leadership opportunities, take related courses and attend workshops, or simply start asking questions. Take advantage of every opportunity presented and do something to set yourself apart.
What does the CPHR designation mean to you?
The designation provides credibility and demonstrates a standard of skills, knowledge, and experience gained. It's a designation that speaks for itself and something I will be proud to achieve.
What do you have on your summer reading list?
This summer I decided to begin learning a second language with the goal of becoming fluent in six. Currently, I'm reading children's books written in Portuguese; this same strategy helped me learn English, so I believe it will help me learn other languages as well.
Subscribe