People & Perspectives: In the past year, what's changed about how you view remote work?
In every issue of PeopleTalk magazine, we ask CPHR BC & Yukon members from all across B.C. and the Yukon a question and get them to give us a brief answer.
Today's question: In the past year, what's changed about how you view remote work?
Here are five insights on how to bring play to the workplace.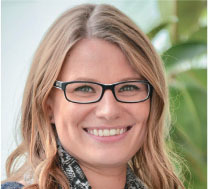 Initially, I thought the shift to remote work would allow a better work life balance for all. Less commute time to work and between off-site meetings, better flexibility to meet family demands and less disruptions from chatty coworkers, to name a few ways. It wasn't long until we realized this also came with challenges. Not all team members had the luxury of a designated home office. Many encountered distractions at home from children, spouses or even their pets. For others it was more serious, affecting mental well-being as they craved the sense of community the office environment offered.
Not all experiences were the same, as we saw certain roles, industries, demographics, family statuses and technical abilities all play into the equation, proving there is no one-size-fits-all approach for remote work. After almost a year now, it is my opinion that remote work requires a blended and flexible approach, a focus on employee well-being and ongoing investments in technology.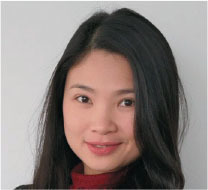 Jazziella Lim Paras, CPHR Candidate
Richmond, B.C.
Human Resources Coordinator
Dometic
I used to perceive remote work as an unproductive way to complete one's tasks. However, in just a blink of an eye, a lot of us have been pushed into this "new normal" — working from home. Jobs that we never imagined doing at home have become surprisingly more attainable and sustainable. Working remotely for some, boosts their morale and allows them to spend more time with families and fur babies. And believe it or not, this setting has even helped some employees improve relationships with colleagues because of things like, frequent check-ins, weekly virtual events and virtual happy hours.
Undeniably, the transition from on-site to remote work has also had its fair share of challenges, such as, lack of resources, at-home distractions, not to mention the impact on people's mental health, however, the resilience shown by many during the pandemic has been inspiring. A resilient organization will always inspire a resilient workforce that can withstand whatever twists and turns the world takes.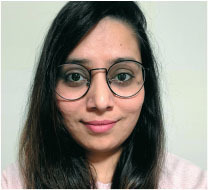 Priyanka Maan, CPHR
Victoria, B.C.
Human Resource Administrator
Maximus Inc.
Before the pandemic, working from home was always considered by most to be counter-productive to the normal in-office team environment. But due to the pandemic, it became necessary for the organizations to work remotely, which opened up some minds to the possibilities of remote work. While the shift to remote work wasn't a planned change, and it hit us all as an external factor, from an employee perspective, I never thought that remote working could be as productive as in office work. Working remotely offered me time savings on travel and a better work-life balance. This year, as a human resource professional, I hired, onboarded and trained employees all from the comfort of my home, and it was terrifically productive.
I optimistically feel that working from home will become a realistic option for more people in the future. We all should be thinking ahead and upgrade our skills and embrace technology.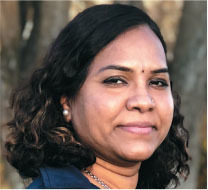 Vijayalakshmi Ramachandran, CPHR Candidate
Whitehorse, Yukon
HR Consultant
PSC, Government of Yukon
I always had a perception that remote work is possible only for the people who work in the IT sector, but the recent pandemic has changed my perception largely. We all had to shift to remote work early last year and at first, it was a very challenging adjustment for me. As an HR professional, I want to meet people in person because it helps me to develop a personal connection, so conducting interviews or meeting employees virtually did not appeal to me.
However, because of communication technologies like Zoom and Skype, connecting with my colleagues has been easy and we even host happy hours via the Houseparty app. Working from home was the safest option during this pandemic and my mindset has adapted to it.
Today, I see how productive I am working from home and how efficiently HR can deliver all our services virtually without compromising on safety. Working from home allows me the flexibility to prioritize my tasks and reduce commute time. We are currently rethinking our options and looking at what working from home a few days a week may mean to our team.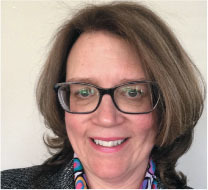 Marcia Docherty, CPHR, PHD
Victoria, B.C.
Learning Consultant
Island Health
For me, this past year has been a story of privilege as my work has not been disrupted. I was already working for a regionally distributed team supported by effective technology in an essential industry, so the transition from a worksite office location to a home office was afforded and easily managed.
What I enjoy most about remote work is how it is [de]constructing my ways of knowing and being in the workspace. My work practices now focus on facilitating virtual spaces for collaboration and team building, maintaining a professional virtual presence, and being disciplined to manage the mingling of work and personal time. Perhaps the biggest change about how I view remote work is, when done well, it promotes organizational diversity, equity and inclusivity agendas. When the complexity of working in a physical office location is eliminated, a number of barriers to participating disappear making the workspace a little more democratic.
---
For the latest HR and business articles, check out our main page.
Reader Feedback
We want to hear from you!
Do you have a story idea you'd like to see covered by PeopleTalk?
Or maybe you've got a question we could ask our members in our People & Perspectives section?
Or maybe you just want to tell us how much you liked the article.
The door is always open.
Subscribe