A Good Read on Culture
What does it take to turn the page on corporate culture and drive forward a new chapter of engagement and productivity in the workplace? A good read is great place to start.
The Culture Engine
by S. Chris Edmonds
Author S. Chris Edmonds' goal in The Culture Engine is to unleash organizational "North Stars" to better codify valued behaviours for top performance. Edmonds promotes the creation of an organizational constitution to create high-performing, values aligned cultures. Replete with practical step-by-step guidance, readers learn how to define their organization's culture, delineate the behaviours that contribute to greater performance and greater engagement, and draft a document that codifies those behaviours into a constitution that guides behaviour towards an ideal: a safe, inspiring workplace.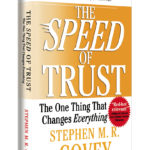 The Speed of Trust
By Stephen M.R. Covey
Stephen M.R. Covey shows how trust—and the speed at which it is established with clients and, employees—is essential to a successful organization. For leaders at all levels, The Speed of Trust is anchored by the principle that establishing trust is "the one thing that changes everything" (Marcus Buckingham, co-author of Now, Discover Your Strengths) in both business and life. As explored by Covey, trust is the fundament of the new global economy, and as that economy thrives on velocity, so too does the speed at which trust is established with clients and employees.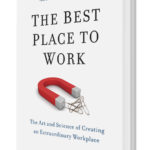 The Best Place to Work
By Ron Friedman
Readers of Malcolm Gladwell, Daniel Pink, and Steven Levitt will appreciate this captivating and surprising journey through the science of workplace excellence. In The Best Place to Work, award-winning psychologist Ron Friedman, Ph.D. uses the latest research from the fields of motivation, creativity, behavioural economics, neuroscience, and management to reveal what really makes us successful at work. A powerful mix of story and scientific findings, Friedman provides counterintuitive insights while showing leaders how to use scientifically-proven techniques to promote smarter thinking, greater innovation, and stronger performance.
The Vibrant Workplace
By Dr. Paul White
Dr. Paul White knows how deeply work cultures are rooted and recognizes the adversity to change a leader faces whenever they try to implement changes. Why is it that nothing budges when needed most. White wrote The Vibrant Workplace to answer that question and provide leaders a solid rundown on the most common obstacles to changes, along with the know-how to overcome them. Stressing that any workplace can be healthy, he pairs real-life examples with professional advice and research to offer a guide to uprooting negativity and cultivating authentic appreciation and resiliency in the workplace.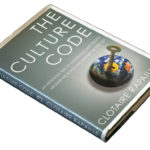 The Culture Code
By Daniel Coyle
Culture is not something you are—it's something you do. The Culture Code puts the power in your hands. Daniel Coyle has followed up his best-seller, The Talent Code, with a book that unlocks the secrets of highly successful groups and provides tomorrow's leaders with the tools to build a cohesive, motivated culture. In The Culture Code, Coyle goes inside some of the world's most successful organizations—including the U.S. Navy's SEAL Team Six, IDEO, and the San Antonio Spurs—and reveals what makes them tick. Coyle demystifies the culture-building process by identifying three key skills that generate cohesion and cooperation, and draws on helpful stories of failure, while combining leading-edge science and on-the-ground insights from world-class leaders.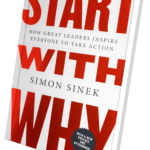 Start with Why: How Great Leaders Inspire Everyone to Take Action
By Simon Sinek
In 2009, Simon Sinek started a movement to help people become more inspired at work. Since then, more than 28 million people have watched his TED Talk based on Start With Why—the third most popular TED video of all time. Sinek's book starts with a fundamental question: Why are some people and organizations more innovative, more influential, and more profitable than others? People like Martin Luther King Jr., Steve Jobs, and the Wright Brothers had little in common, but they all started with WHY. Sinek shows that the leaders who've had the greatest influence in the world all think, act, and communicate the same way—and it's the opposite of what everyone else does. He calls this powerful idea "The Golden Circle," and it provides a framework upon which organizations can be built, movements can be led and people can be inspired.
Subscribe