How do you define the ROI of HR?
Kane Kilbey
associate VP, HR,
University of Victoria
Saanichton, BC
Kane is the associate vice president, human resources at the University of Victoria. In this capacity, he is responsible for HR strategy and the leadership of HR services for staff including organizational development and learning, occupational health and safety, labour relations, disability management, total compensation and recruitment. As an alumnus of the University of Victoria with a BA in Economics and Political Science, Kane then added an MBA from the University of British Columbia.

At UVic, we are deeply committed to contributing to a better future for people, places and the planet. Bringing our vision to life depends on the talent and commitment of every member of the university community. The Human Resources function is uniquely positioned to act as a catalyst for an organizational culture that cultivate the kind of environment where people want to learn, work, engage and discover.
For example, we define what it means to be a UVic employee (competency model), how we welcome new employees to our unique environment and describe our culture (New Employee Orientation), how we provide feedback, coaching and recognition (Performance Development tools), how we support employee development, including leadership development (Learning and Development programming).
The ROI? We can measure that through key metrics including engagement, turnover and retention (among others) and ultimately through measures that reflect the success and impact of our students, faculty and university.
Karen Bowen
principal,
ManagerKnowHow
Victoria, BC
Karen Bowen owns ManagerKnowHow, a firm specializing in innovative leadership curriculums and interventional organizational development services including her flagship strategic planning workshop. Masters educated with 20+ years of experience, Karen is an expert in translating the complex world of emotional intelligence, values, leadership skills, team dynamics, and culture into metrics, measurable trends, concrete strategy and practical objectives. A passionate outdoor athlete as well as a practicing fitness and yoga instructor; Karen practices a holistic approach to life and leadership.
In my world, HR means great leadership, but how do you convert a trait into a metric?
One method is to look at the cost of bad leadership. It is proven through research that hiring is much more expensive than retaining. It is also known that most often employees leave bad managers, not the organization.
To replace an employee, you have the costs of termination, recruitment and training. If the cost of replacing mid-range positions is 20 per cent of annual salary, you have a direct metric related to leadership skills—setting the minimum cost of replacing a mid-level manager making $60,000/year at $12,000.
Great leadership not only avoids such costs, it generates cost savings in productivity, and discretionary effort. A team is much more likely to put in high quality effort and even go the extra mile for a leader they respect and trust.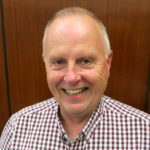 Ian Gibson, CPHR
HR/labour relations manager,
The Gisborne Group
Ian Gibson, CPHR is the Corporate HR manager for the Gisborne Group, an Industrial Construction and Fire Protection Company based in Burnaby BC. He is also the chair of the CPHR Advisory Council for Greater Vancouver. He is a believer in relational leadership and his overarching goal is to make a positive impact in the lives of the people he works with. He believes that leadership is a meaning-making activity—not just about getting results.
For me the ROI of HR is measured by Retention, Organizational health and Intentionality. If there is stability in the organization with regards to retaining talent, if the employees feel they are part of something that is positive and empowering, and if policies, procedures and processes are very intentionally constructed then HR is 'doing its job'.
All that is HR can be captured within these three areas and this is where organizations need to evaluate and measure HR's ROI. I would theorize that most organizations who struggle with an unhealthy culture have paid little if any attention to building their HR team as a key cornerstone to success. Conversely successful companies have elevated HR to an influencer level resulting in a healthy, successful organization.
Investments in HR are more long term, personal/organizational development 'costs' that don't fit neatly onto a spreadsheet but rather paint a picture of the organization.
Jabeen Boga, CPHR
HR consultant/instructor
Vancouver, BC
As an HR professional with 10 years of experience. Jabeen Boga has worked for some large organizations, including KPMG and TD Bank, and is currently employed at a real estate company with responsibility over offices across Canada. Jabeen is passionate about the field of HR, sharing her knowledge through mentoring and teaching. She is also part of the Ashton College faculty instructing in HR management and a chair for the CPHR BC & Yukon Career Advancement Network Roundtable.
Human resources has been traditionally viewed as a "fluffy" industry as many of its actions do not always have easily-accessible, quantifiable data. This is where the return on investment provides a way to demonstrate its value and credibility.
ROI is a calculation which can be used within any industry whereby a monetary value can be obtained demonstrating the return of an investment made. An example of this is where HR may introduce a new health and safety Program; the effectiveness of the program would be measured through the reduction in workplace injuries. This calculation is made through dividing the savings through reduction of workplace injuries by the cost of the training program.
Alternatively, the investment in customer service training can be measured by overall customer satisfaction and seeing whether there has been an increase. Some other commons measures include onboarding, training and development, recruitment and HR programs.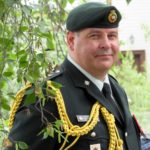 Sandy Watson, CPHR
manager of corporate services,
Yukon RCMP
Whitehorse, YT
An active member of HR management associations for over two decades, Gordon A. (Sandy) Watson, CPHR is currently the senior business analyst for the Yukon RCMP. Moving to Whitehorse in 2014, he is currently Lieutenant-Colonel and the Liaison Officer to all three Territories with the Canadian Armed Forces Liaison Council. A graduate of Saint Mary's University, Sandy holds a BA in economics and an MBA and a Master's of defence studies from the Royal Military College of Canada.
When looking at ROI, I think of the performance measurements necessary to evaluate the efficiency of an investment. In terms of how I define the ROI of HR, it is in terms of what HR has brought to the table such that an organization has greater efficiencies in achieving their end goal.
The questions I ask are whether HR has taken the initiative to work with colleagues to develop policies, procedures and the necessary performance measurements? Has HR performed the analysis to determine variances and are the measurements appropriate? Has HR then critically thought through what the measurements are telling them, reviewed what changes can be made and, if necessary, developed
or adjusted policy as required?
Measures can include employee retention rate, cost of employee turnover, absence rate revenue per employee and others—the importance being that each measurement is timely and relevant to
the particular organization.
Subscribe