People & Perspectives: How can HR most greatly impact the workplace experience factor?
"Experience is a master teacher, even when it's not our own." ~ Gina Greenlee
Every three months, PeopleTalk asks CPHR BC & Yukon's members to share their thoughts, opinions and experiences relating to a trending topic.
In the Winter issue, we asked five HR professionals to comment on the question,  how can HR most greatly impact the workplace experience factor?
Below are their answers.
Andrea Duke, CPHR
HR consultant,TPD
Vancouver, BC
Employee needs and wants are becoming increasingly diverse. While we can't satisfy everyone, we can satisfy more employees by finding ways to personalize the workplace experience. Some examples are: candidate experience, total rewards, training, development, recognition, performance management, work schedules and work spaces.
If I were to start with one aspect it would be individualized career development planning – short and long term goals and activities planned in reference to career advancement and development aspirations and employee's unique strengths and potential. According to Mercer's 2015 study, "Employee Views on Moving Up vs. Moving On," more than three quarters of employees would "stay with their current employer if they knew their career path." Personalized career development plans combined with regular and personalized feedback can go a long way in strengthening the employee-employer relationship, staying relevant to your employee needs and improving the overall workplace experience.
Andrea Duke, CPHR is an HR consultant at TPD, where she provides HR generalist expertise to small and medium-sized organizations across several different industries. A relationship builder with an analytical mind, Andrea looks for opportunities to improve organizational effectiveness and employee experience by aligning people, processes and systems with organizational strategy. In addition to her CPHR designation, Andrea has an MBA from the UBC Sauder School of Business.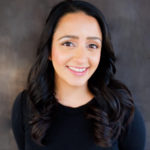 Sandy Sidhu, CPHR candidate
HR specialist,
Delta Hotels Kamloops
Kamloops, BC
Ensuring values alignment for both the candidate and organization ensures a positive workplace experience and culture for both new and current employees.
By understanding current trends, values and needs of current and future employees, HR is able to facilitate programs and initiatives such as onboarding, professional development, wellness and other programs. More importantly, HR can help facilitate a workplace experience comprised of positive leadership practices, supportive management, creation of meaningful work and fun at work.
Although HR may provide guidance on the workplace experience, it is employees at all levels that really shape, influence and impact the overall work experience and culture.
Sandy Sidhu, CPHR candidate, is currently the HR specialist with Delta Hotels Kamloops in Kamloops, BC. As the current chair of the CPHR BC & Yukon Advisory Council for the Central Interior, she has the opportunity to work with an enthusiastic and innovative board to implement a variety of professional development roundtables and networking events. Sandy holds a bachelor of business administration with a double major in human resources management and finance from Thompson Rivers University. HR impacts the workplace experience factor throughout the complete lifecycle of the employee. An important piece for HR starts during the interview process where HR can help shape the candidate's perceptive of the organizational culture and ensure the mindset and values of the candidate match those of the organization.
Mary Jean Muhle
people and culture generalist,
Que Pasa Foods/Nature's Path
Vancouver, BC
In my experience, I've had a lot of fun making an impact on the workplace experience by being a promoter of existing benefit programs. As HR professionals, we spend a lot of time and energy identifying the best mix of total rewards, and early in my career I've realized how important the next step is—championing these programs in the workplace so that employees reap the full benefits.
Have you ever seen a boardroom that has been temporarily converted during lunch into a yoga studio or ping pong tournament? The energy is infectious!
Although on the surface, facilitating events and activities such as these may seem small, it's a great opportunity for HR professionals to build rapport with the business and establish a foundation for partnering on higher level services, and feeling engaged within the area in which they work.
Mary Jean Muhle is the people and culture generalist at Que Pasa Foods, a subdivision of Nature's Path. Working in HR over the past five years, she has specialized in recruitment, compensation and HRIS. An active CPHR BC & Yukon member, Mary Jean is currently on the Networking Portfolio sub-committee for the Coastal Vancouver Advisory Council.
Laura Westwick, CPHR
HR programs coordinator,
Municipality of North Cowichan
Cowichan, BC
If I am forced to pick only one way in which HR can most greatly impact the workplace experience, I believe it is in its role as change agent.
Organizations which invite HR to be a proactive participant in the change process are better prepared to support their employees through those changes. Issues such as timing, who will be affected by the changes and how they will be communicated are given appropriate consideration, easing some of the burden for front-line managers who may be tasked with implementation and reducing employee anxiety caused by inadequate planning.
Also, HR professionals who sit at the senior leadership table help shape the corporate culture by questioning and assessing how planned changes align with the organization's strategic vision and values. Research is finding a strong correlation between employees who feel happy and valued at work and those who say their company has a strong corporate culture.
Laura Westwick, CPHR is HR programs coordinator with the Municipality of North Cowichan, providing project support in the areas of training & development, employee engagement and labour relations. Prior to relocating to Vancouver Island, Laura worked with a number of larger organizations in Vancouver including McCarthy Tétrault LLP and Accenture in the areas of legal support staff management, employee & labour relations and compensation & benefits. A passionate supporter of local performing arts, Laura is a volunteer and former board member of the Cowichan Musical Society.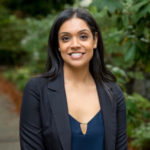 Amneet Sidhu, CPHR candidate
HR officer, BC Diabetes
Vancouver, BC
HR impacts work experience in many aspects, but increasing employee engagement through rewards, social events and continuing education can prove beneficial for all parties.
One significant way HR can impact the workplace is by investing time to know an employee's passion, interests and motivating factors. After acquiring that knowledge, HR will not only create a truer sense of connection with the employee, but be able to incentivize appropriately.
As an HR professional, I find yearly lump-sum amounts like Christmas bonuses become powerless over time and will not necessarily lead an employee to feel part of the team, hence, reducing productivity.
It is vital for all organizations to provide employees with consistent opportunities or rewards to grow in their careers and invest in them at a personal level. Employee motivation comes from within, so when HR recognizes that they create the right environment to ensure engagement and motivation remains strong.
After graduating with a BBA specializing in human resources, Amneet went to work at BC Diabetes as its youngest and first HR officer with more than "on the job" training. Amneet works alongside medical professionals who are highly trained to optimize care and improve outcomes for British Columbians with diabetes. Amneet finds great interest in strategic HR initiatives and systems thinking and is currently pursuing the CPHR designation and focusing on mastering required competencies.
---
People & Perspectives runs in every edition of PeopleTalk Magazine. If you're interested in contributing to our People & Perspectives section, CONTACT US with your name, email and let us know if you are a CPHR BC & Yukon member and we will be in touch. 
Subscribe